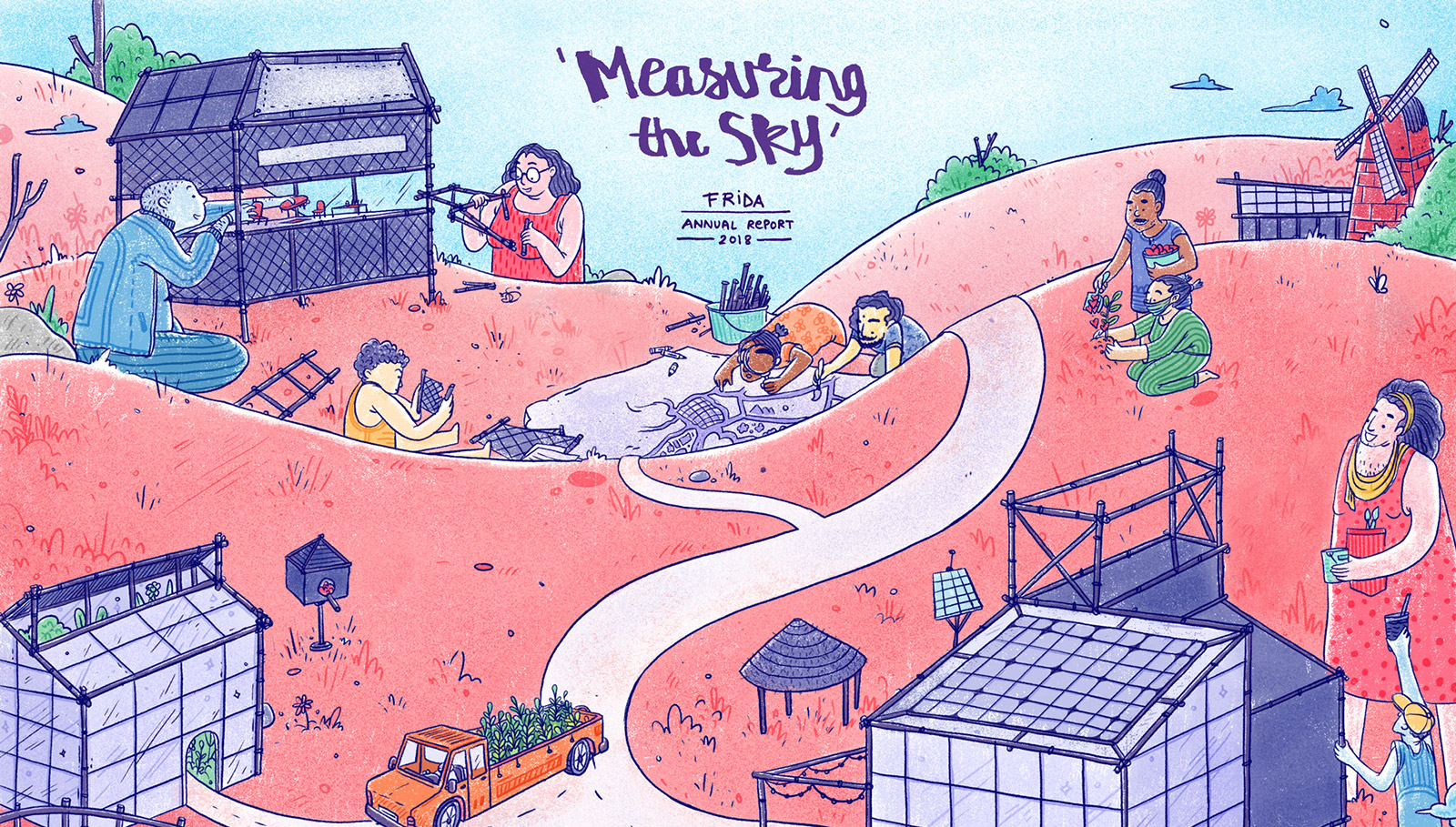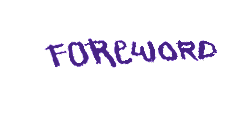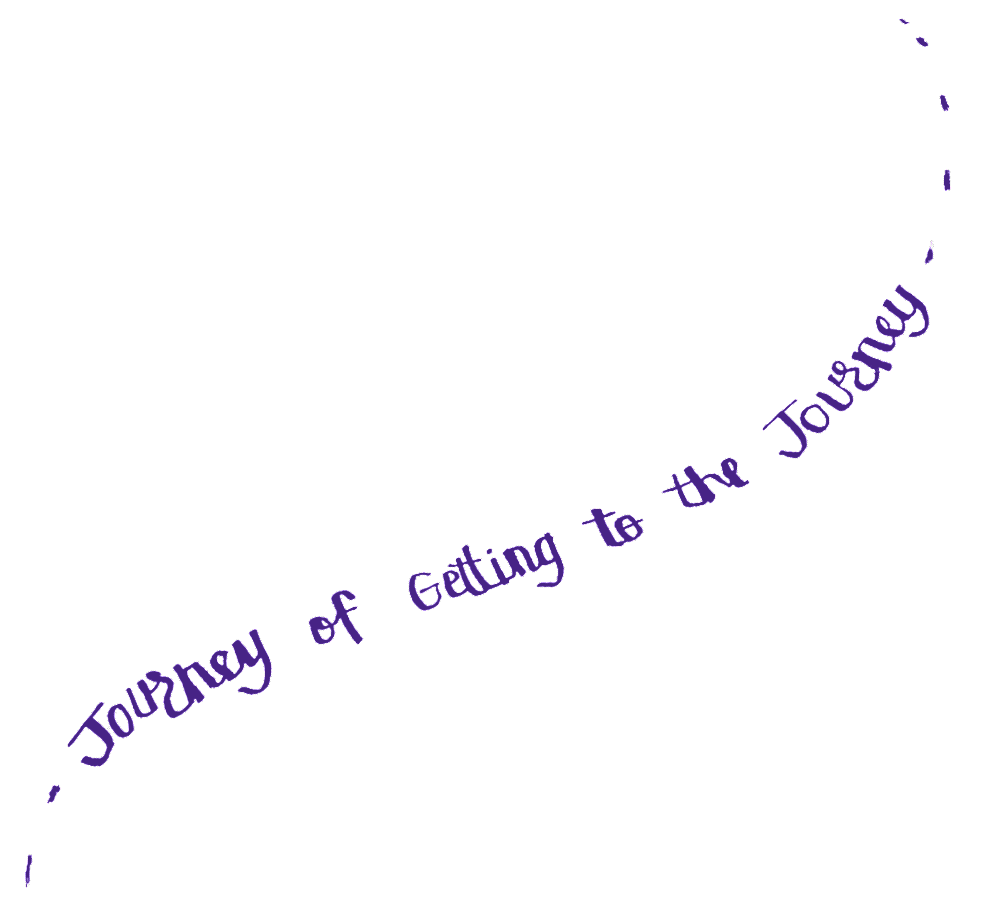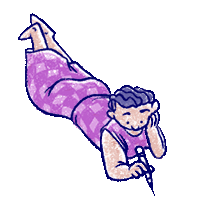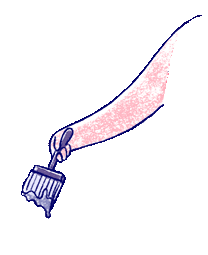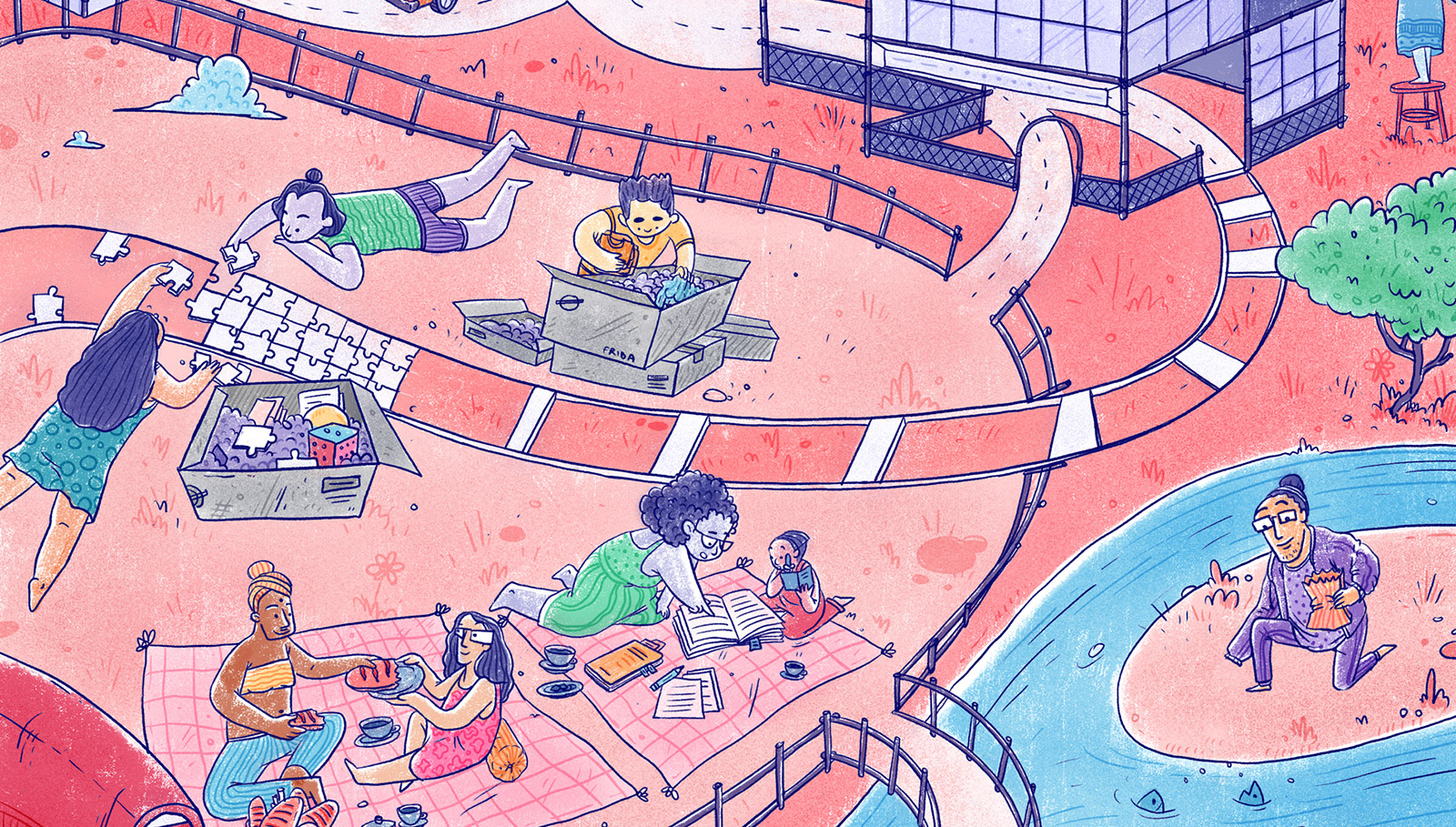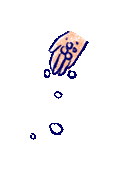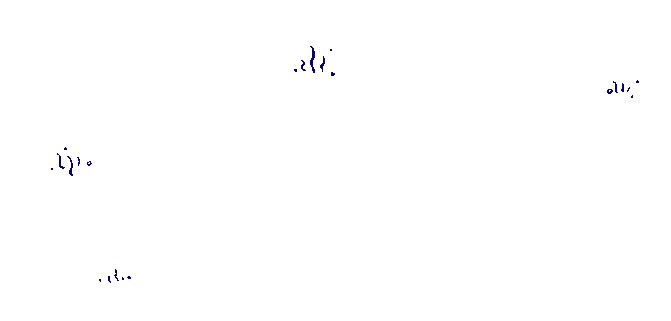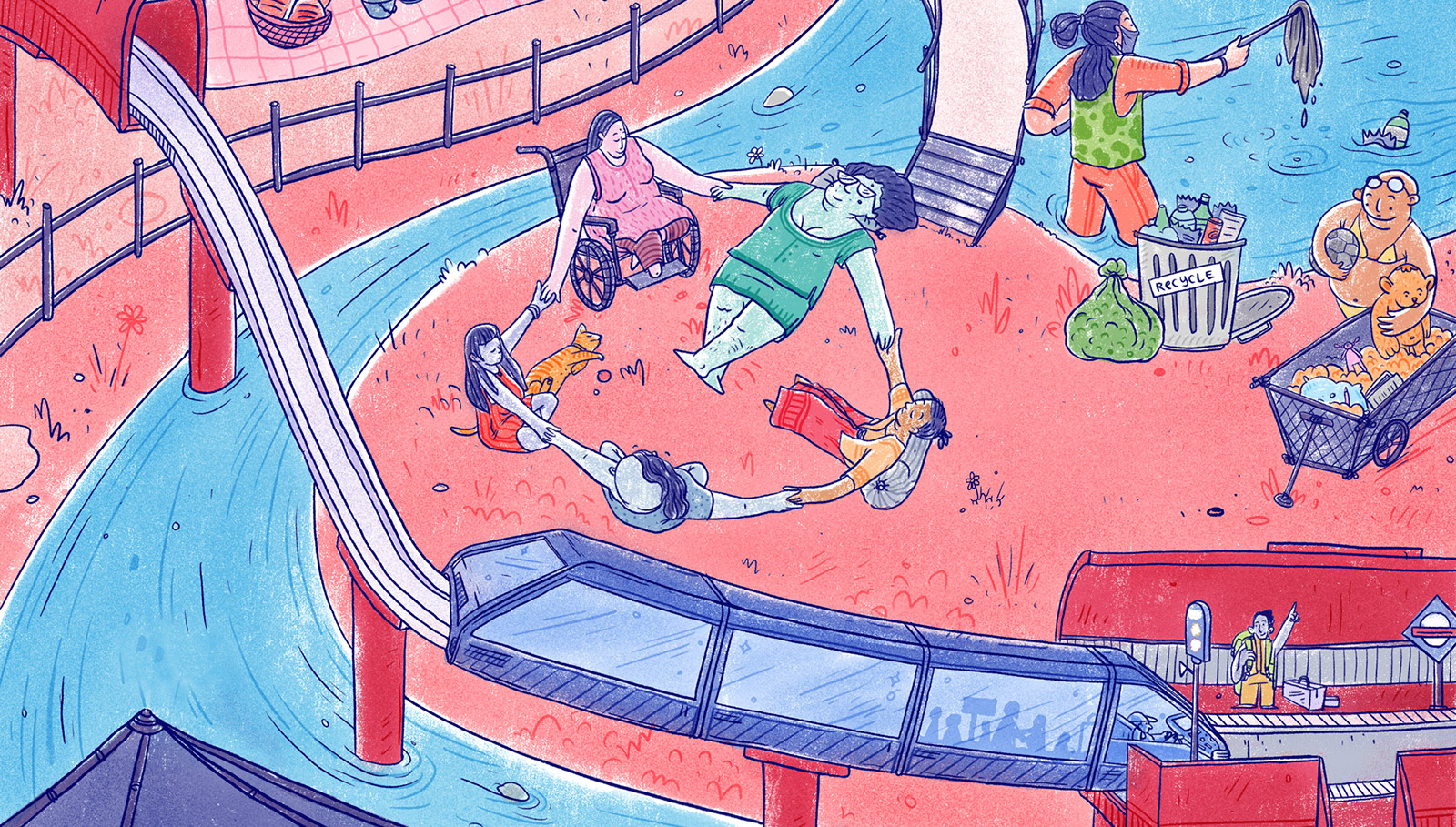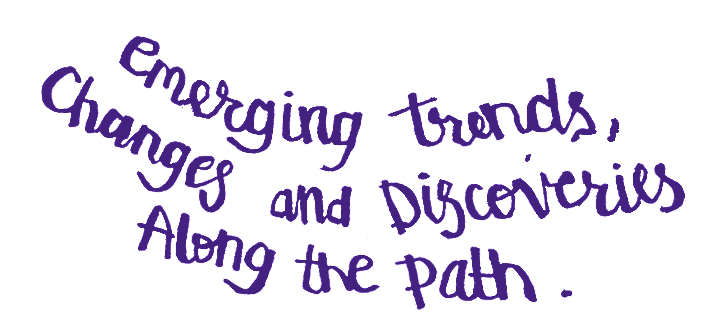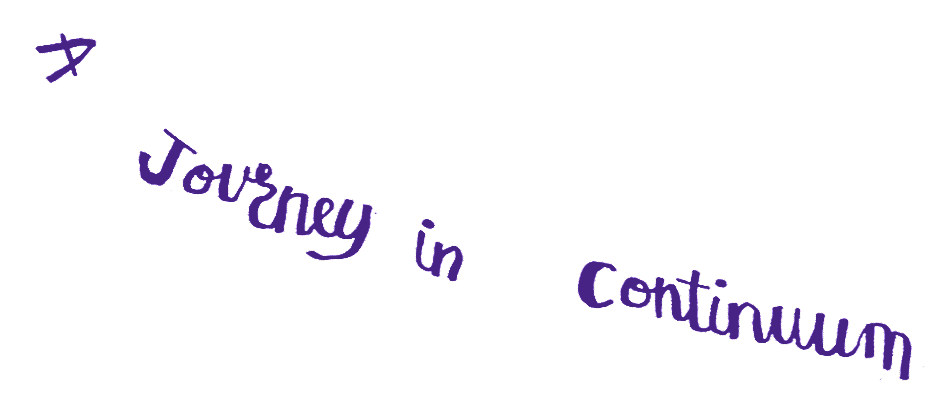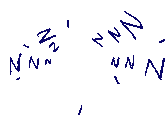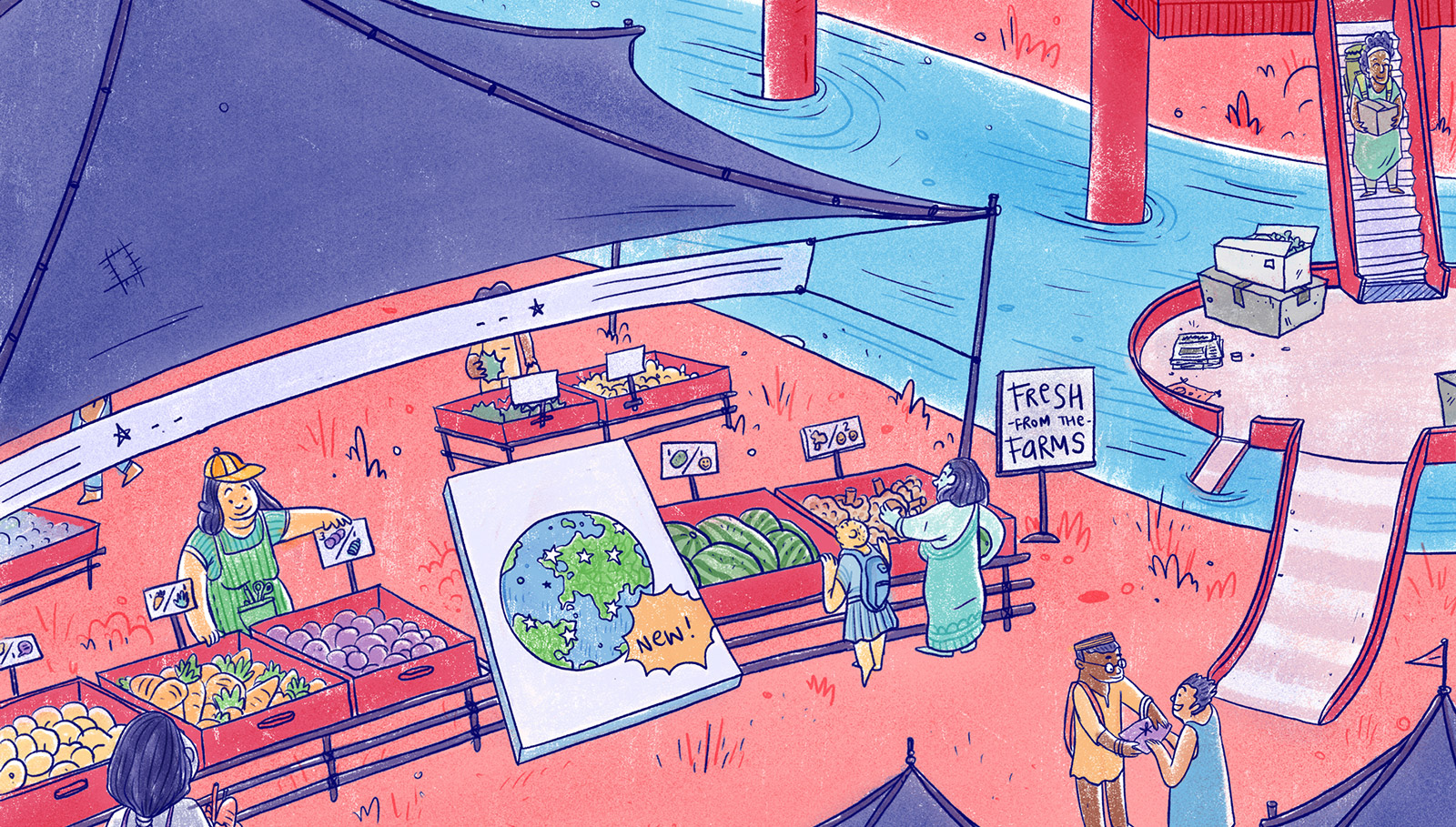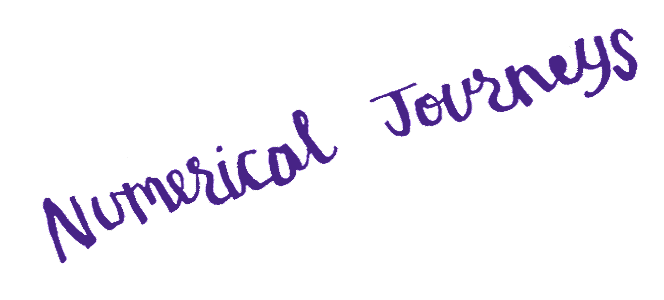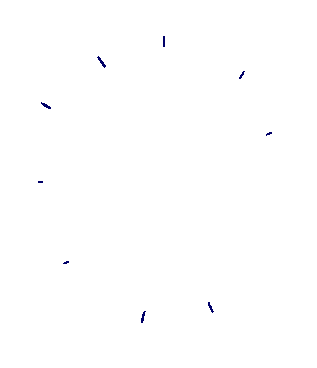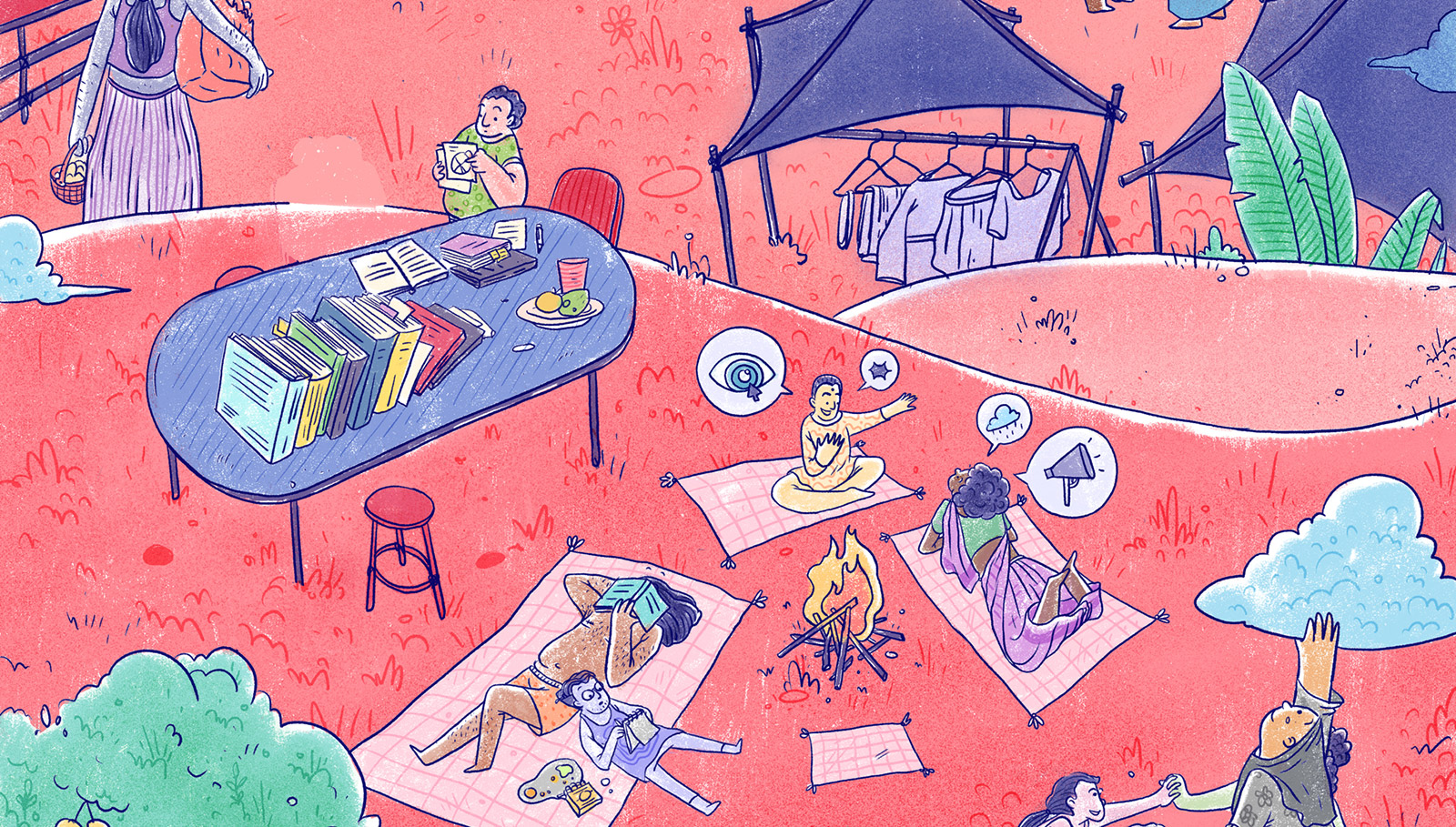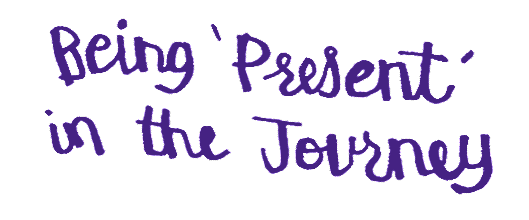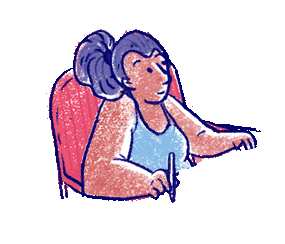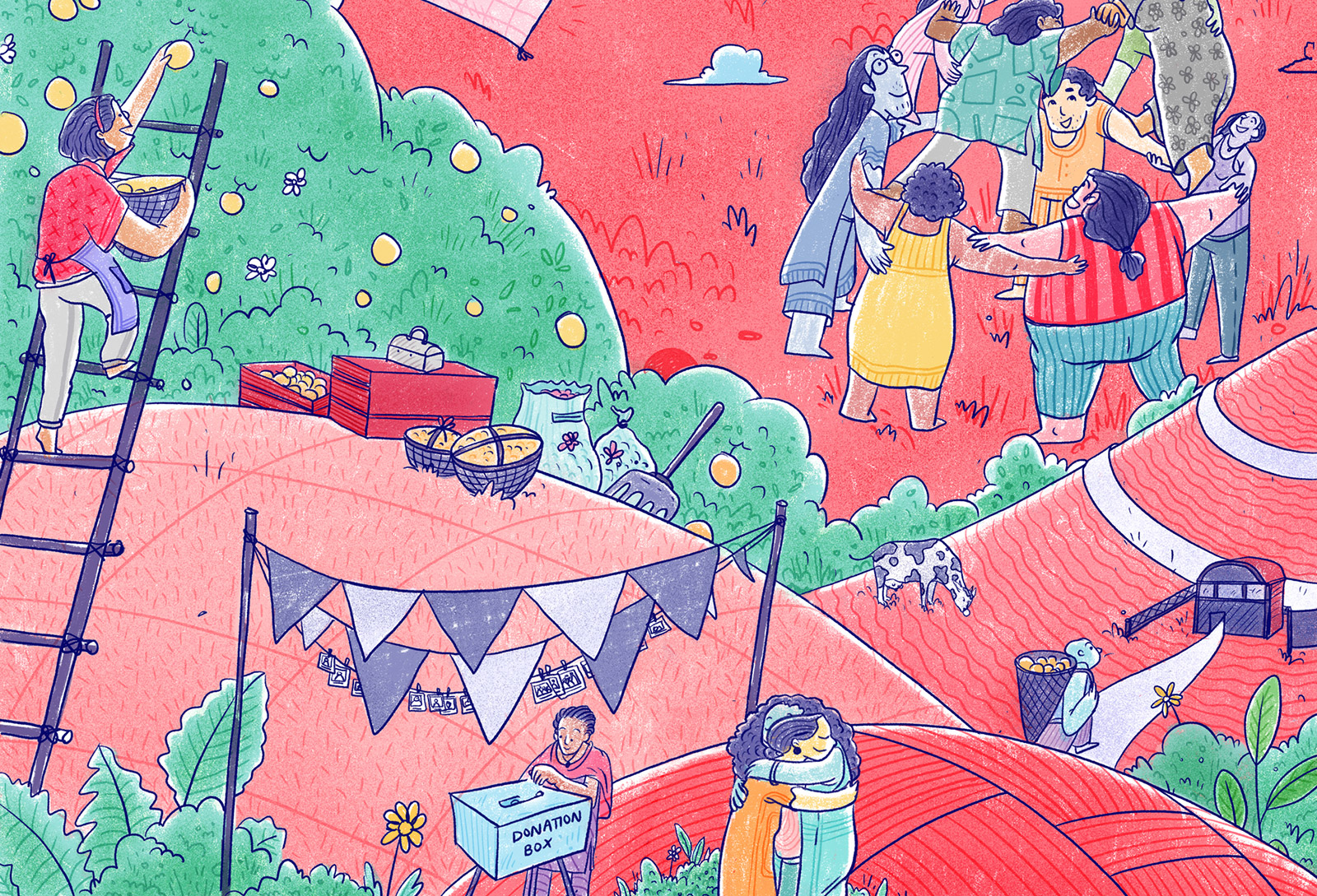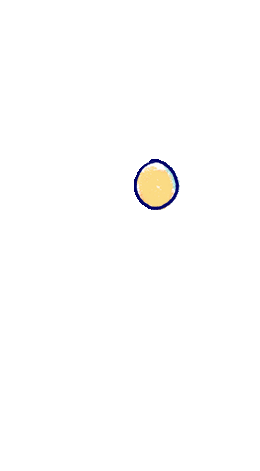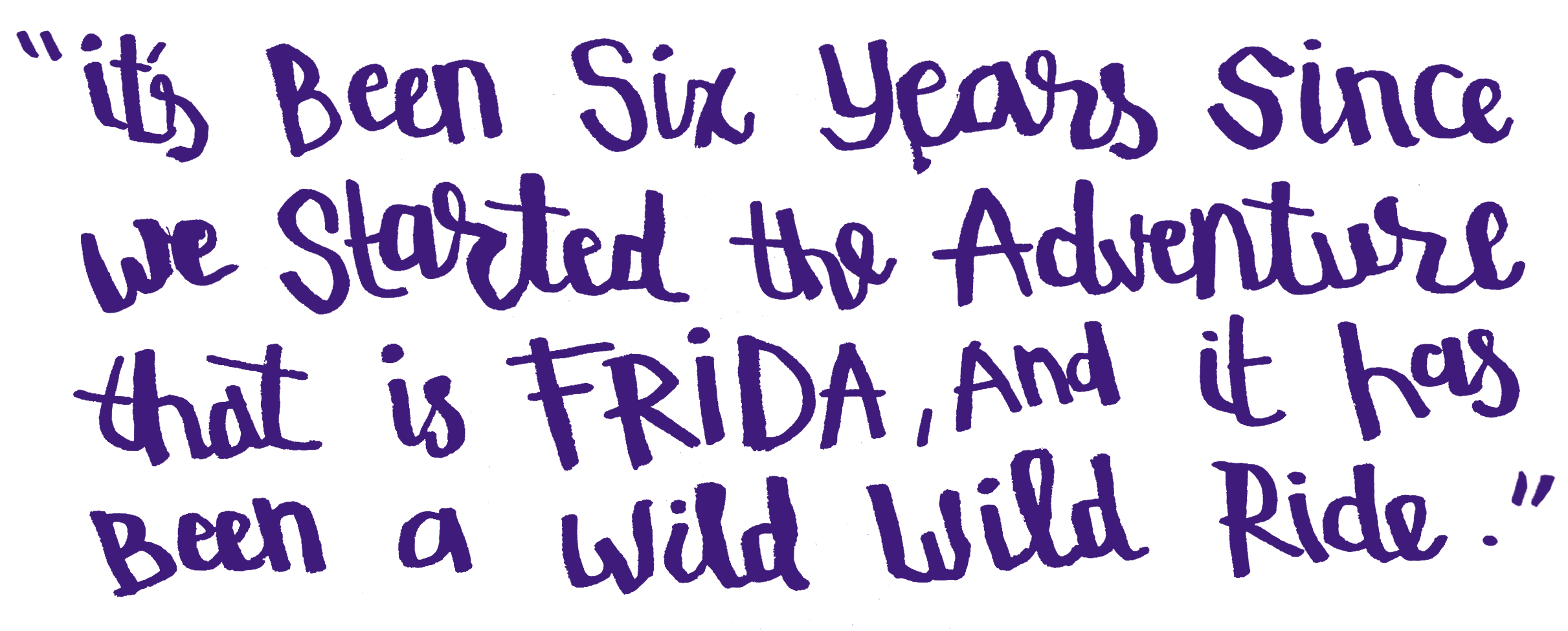 For this year's theme for our Annual Report, we chose the idea of "journey" - as it is the journey rather than the destination, that brings us happiness, tears, understanding, celebration and transformation. This year marks our final annual report with FRIDA.
2018, like other years, felt like a marathon. A look through this report shows the vastness, but also the depth and beauty of what we were able to co-create:
staff of 3
20+ young feminists (60 advisors)
15 grantee partners
150 grantee partners
budget of $250,000
$4 million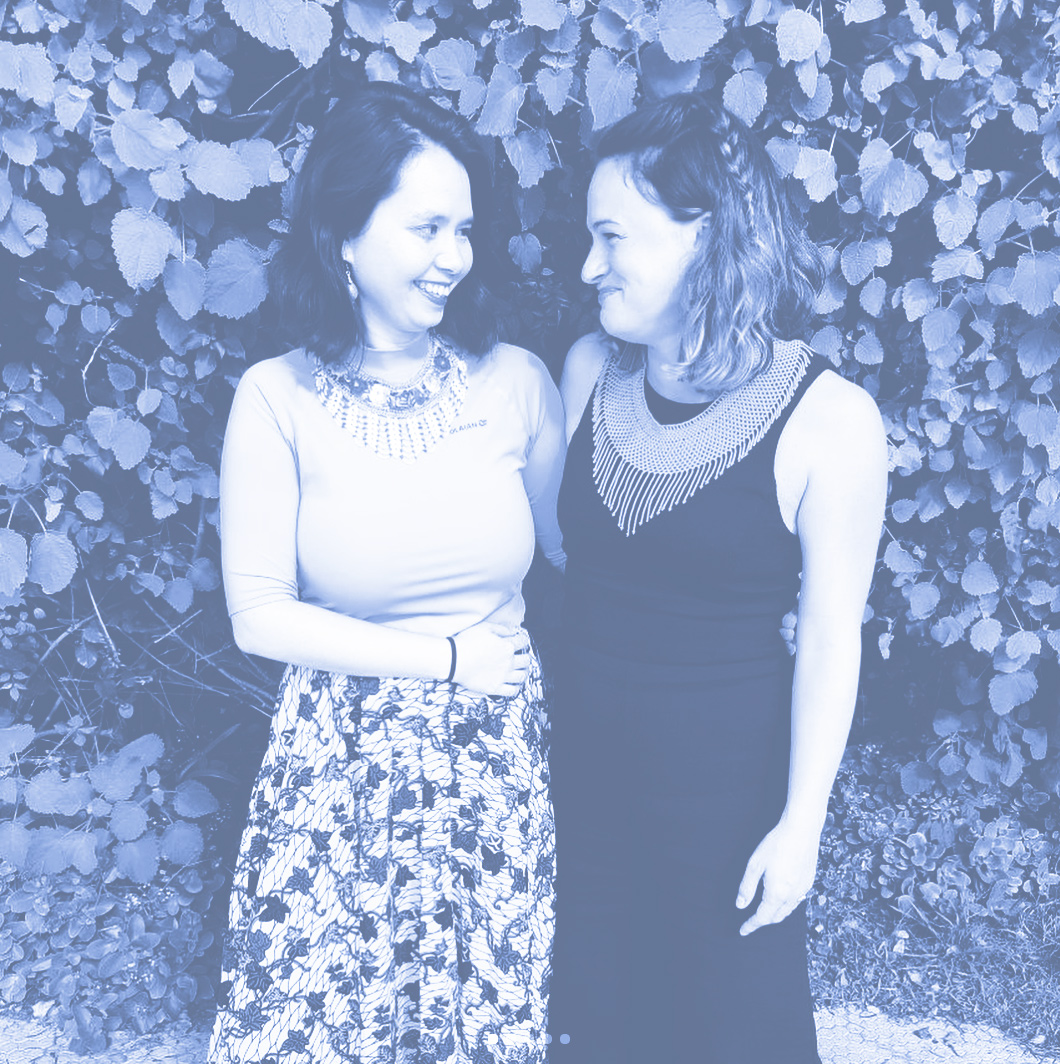 The achievements have been incredible, but so too have the challenges and learnings.
The year's journey was nomadic, where we moved into unfamiliar but inevitable territories of organizational change. We embarked on the next strategic planning process and in FRIDA style, we set up a Change Team made up of grantee partners, advisors, Board Members, Staff and Consultants. Honouring our core values and politics have been our compass throughout the process, placing accountability to movements at the centre. Carefully woven into our strategic planning process was that of the leadership transition which we began in March 2018, designing a timeline where the new leaders would be involved in completing the plan. The transition and onboarding is still very much in motion, and we are so grateful for the support and guidance from different FRIDA community members throughout this process.
The journey is beautiful but rugged. There are stages of excitement, of pride, and of community when running with a pack of fierce young feminists and allies. But there are also stages of exhaustion, missteps, and doubt. Like always, we directed a lot of love into figuring out and documenting the 'how' not just the 'what'. We wrote but did not publish our Happiness Manifestx in 2018 because when the time to launch came at the end of the year, we felt we were not truly happy. It did not feel authentic to preach selfcare when we had let old habits of overwork get the better of us.
After six years, we reached a summit, upon which we are able to look out at the world and see patterns, trends, worries, and hopes. In the past year, we have felt a wave of transition rippling across many peer organizations, signifying a change of leadership. This is occurring in a time when progressive movements are steering themselves against a surge of populist and rightwing leaders. We do believe renewal and renovation brings resilience. We see greater momentum in funders supporting activists to withstand and pushback against the powers that promote climate breakdown, civic oppression, and patriarchal norms. We hope they continue to support holistic security and collective care so that young feminist organizers can continue eroding discriminatory attitudes, behaviours, and cultures for as long as it takes.
At this milestone in a long journey, we remember to stop and reflect, to bask in the sunlight, and gaze at the horizon with a team and community that has brought FRIDA to where it is today . We are grateful and inspired by everyone who has come with us on this journey, paving the way for us to make things a little easier, taking risks with us as we explored different directions, and imagining new destinations for us to set a course for.
Love,
Devi and Ruby

The year 2018 has been a crucial year of transformations. Most significantly, FRIDA announced the start of drafting a new strategic planning process and leadership transition in the organization. These are indications of the start of a new journey at FRIDA: one that involves new relationships, new energies, new visions and new understanding of how the present looks and what the future can hold. Together, we are on the path of collectively building what a radical, feminist FRIDA-esque future can look like.
Journeys can be equal parts thrilling and frightening. But it signifies growth and the willingness to move, change directions and embrace new challenges as we maneuver through different pathways. Most significantly, FRIDA's own recognition of drafting a new strategic direction and change of leadership is a signal towards enriched growth. It is an important milestone and chapter in FRIDA's organizational history and we feel that the year embodies the theme of 'journey' really well. As we embark on a new strategic direction under the leadership of new young feminist activists, we are stepping into a new path, carving a new direction and collectively forming a part of a larger feminist journey. The journey of building a new strategic plan cannot be undertaken alone. At FRIDA, we believe in a participatory politics and strive to listen to every single voice that make up our universe. The Strategic Planning process has been an important moment of learning and reflection and gave us an opportunity to design a co-creation process that draws on the perspectives and voices of young feminist organizers and their allies to determine the future direction of the world's first and only young feminist fund. Consisting of representatives from staff, advisory, grantee partners and the board, the Change team has been guiding us through the different phases of collecting and analyzing perspectives and information to set our next course.